We have been to Cala Bona a few times in the last few years and we love it so much that we decided to have a late summer retreat back to the same place.
The night flights
Many don't like the night flying and of course it is very tiring. However it it works out cheaper and I think it is probably worth it.
Flying out, our flight was 23:15 UK time on the Friday which means that we arrived in our hotel at 05:00 on the Saturday.
Having napped on the journey a good 5 hours sleep as soon as we arrived meant that we could make the most of Saturday around the pool.
Similarly on the way home, our flight was a late one at 03:50 on Saturday morning.
Playing football
On Sunday afternoon the activities board list in reception listed Adult Football at 15:00. I thought, "Why not" and after making sure that I drank lots of fluids beforehand, I headed down to the sports complex (aka "The football cage").
There was about 10 of us down there ready to play. It was hats versus no hats. I was on the hats side as I was wearing a hat and the game started in sensational fashion with me scoring the opener!
It was exhausting in what must have been 40 degree heat when in the direct sun, but I really enjoyed it. Having played lots of football when I was young it was good to see that I had not lost the know-how. The problem was that the body wouldn't do what the mind wanted.
It was great fun and unfortunately the next session was after we had left. I will definitely play again should we come back!
Hot, sweating and very tiring runs
Every time I could I always attempt a couple of runs, although after today, I am thinking another run would be to hard (I am writing bits of this post each day of the holiday).
The run out past Cala Millor went well but running back towards Cala Bona the tiredness and the heat kicked in and I had to walk on a number of occasions.
Still, a good effort in the what must have been 40 degree heat in the direct sun.
My second run was a little bit shorter but much faster which I was pleased about.
Messing around in the pool
Lots of fun was had messing around in the pool with the inflatables, diving in and general fun which is always good fun.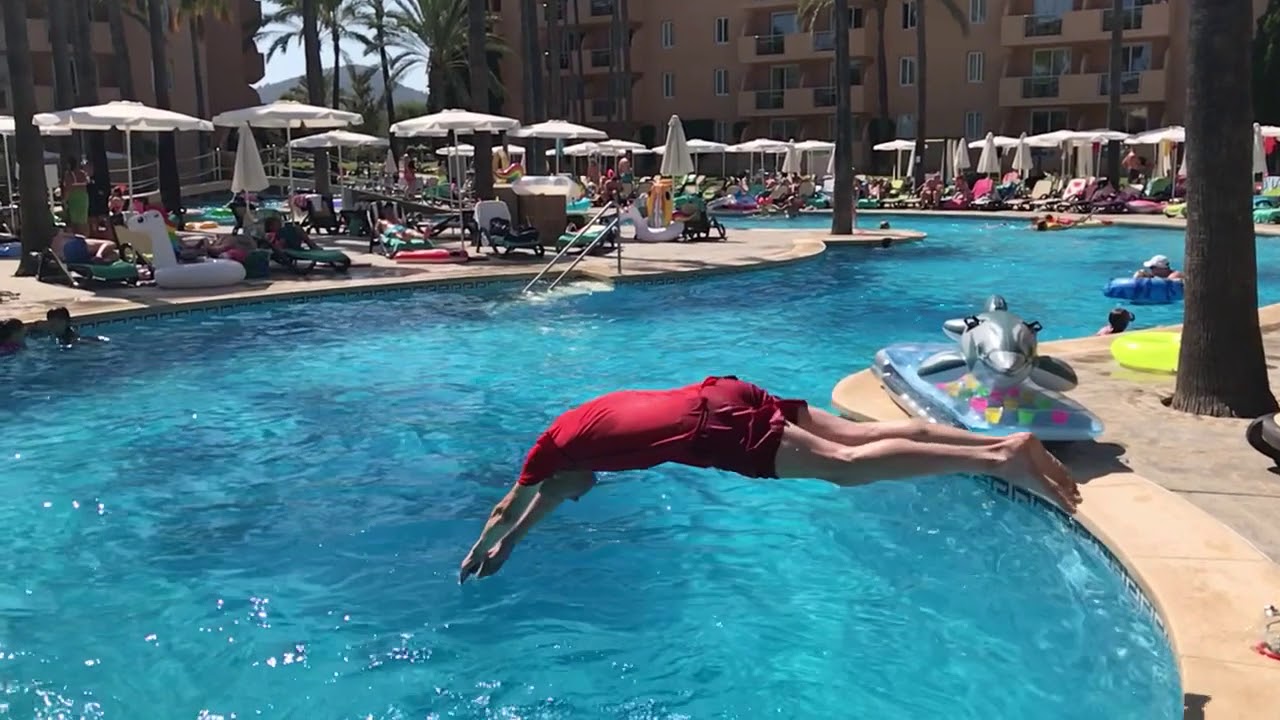 Riding along the promenade on a quad bike
Not a quad bike that you may be familiar with but all along the coast of Cala Bona through to Cala Millor there are a few places where you can rent a family peddle bike and ride along the coast.
It is really good fun and the whole journey has dedicated cycle paths which means it is easy to get about.
The kids love it and it is not too hard work as it is flat all the way. However it is of course very hot!
Some of my favourite photos